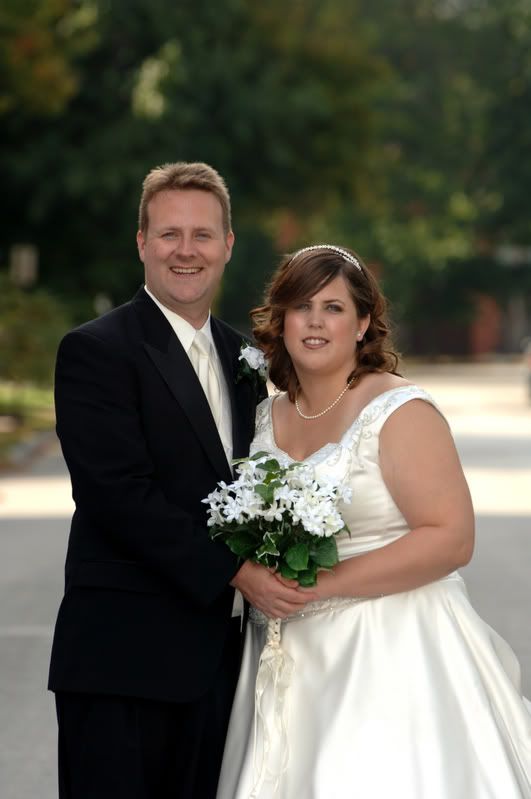 First of all...Trav and I celebrated our anniversary yesterday!! Three years married; six years together. Not too shabby! So here's for 3 years down!
Side note - I was doing some research on divorces. You know, so I could say that since we've been married for 3 years, we have now outlasted an average of x% of marriages. Something like that.
Check this out: "
First marriages ending in divorce last an average of 11 years for both men and women. Remarriages ending in divorce last an average of 7.4 years for men and 7.1 years for women. Nationally, all marriages ending in divorce last an average of 9.8 years."

That's interesting. I had no idea that a lot of couples made it beyond 10 years before divorcing! Crazy.

Anyway, I just wanted to say - thank you for your support and you don't have to worry about us. We're on solid ground, baby! I couldn't imagine a better man to have as my husband. Tear, tear. Time flies when you're having fun!

In other news...it's cold. And I mean cold. We had to turn on our heater last night. Granted it's set at 66 degrees, but it went off many times during the night. That should tell you something!

Snow possible (probable) this weekend just as we head to Nebraska for our biannual trip to the farm.

Oh.
My.
Gosh.

COLD!

So, if you don't hear from us after this weekend, you'll know that we are frozen to the barn or possibly a cow.